Get answers to all your product questions instantly
How can I create Spark data frame?
How to connect MongoDB with Nodejs?
How do I drop a MongoDB database from the command line?
What is the difference between DataFrame and RDD in Spark?
Access denied when writing logs to S3 bucket
Error message with delta lake. ERROR: log: An error occurred while calling o326.save. How to resolve?
How to concatenate columns in a Spark DataFrame?
Why upgrade failed with v2.01?
Sparrow Natural Question Answering as a Service
Sparrow has been designed as an open platform with connectors and APIs for easy integration.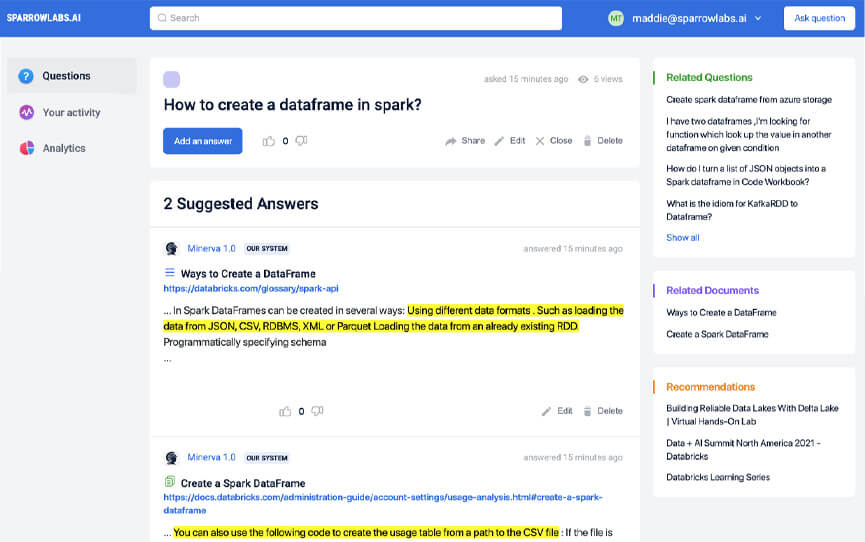 Sparrow service is available in AWS and GCP.